William Martinez Freedom Fund
All funds to strictly for the purpose of getting justice and freedom for William Martinez
as approved by the Board of Directors
---


"Justice in America goes to those who can pay for it."
1. Main Purpose: Hire a private attorney for William
2. Pay for Court Transcripts for attorney to use
3. Hire a private investigator to gather facts and exculpatory evidence
4. Travel expenses to bring witnesses from El Salvador on William's behalf
5. Admissible truth detection examinations and forensics evidence testing
Full disclosure on all disbursements
William Martinez Freedom Fund

Credit cards, electronic checks accepted
Or please send check to PO Box 100411, Washington DC 22210
You can donate any amount at the BitCoin address
19XsRPPHNiTaMZwMj1f9acycA1XznDsrbV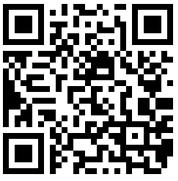 If you would like your donation to be anonymous, please specify in the Comments box

---
Full Disclosure of Disbursements
Your Recent Activity displays the last 7 days of account activity.
| | | | | | | | | | |
| --- | --- | --- | --- | --- | --- | --- | --- | --- | --- |
| Date | Type | From | Name/Email | Status | Details | | Amount ($) | Fee | Net |
| Nov. 26, 2005 | Payment | From | Anonymous | Completed | Details | | $10.00 USD | -$0.30 USD | $9.70 USD |
| Nov. 21, 2005 | Payment | From | Melanie Gonzalez | Completed | Details | | $170.00 USD | -$5.23 USD | $164.77 USD |
| Nov. 11, 2005 | Payment | From | ENA SOVERO | Completed | Details | | $100.00 USD | -$3.20 USD | $96.80 USD |
| Nov. 4, 2005 | Payment | From | CICorporation | Completed | Details | | $200.00 USD | -$6.00 USD | $194.00 USD |
Disbursements to date
Expense
Amount
Target date

Approved and Paid

Web site setup plus $8/month
$35
2005-10-20
Initial investigation for Truth & Justice Foundation
$100.00
2005-10-27
Prepare Motion for new attorney to replace Mr. Moore
Robert Stone, Esq.
$50.00
2005-10-27
Pick up transcripts - courier
$7.00
2005-11-03
Copy top 10 major pages
$1.00
2005-11-03
DC Bar Association Lawyer Referral Fee
$40.00
2005-11-03
Planned Expenses
| | | | |
| --- | --- | --- | --- |
| Expense | Estimate | Target date | Approved by Board |
| Full Court Transcripts in electronic form | $3000 | ASAP | |
| New Attorney fee | $25,000 | ASAP | |
| Brain Fingerprinting Exam | $3000 | ASAP | |
| Copying and scanning expenses | $20 | as needed | |
| Improve web site design and usability | $100 | as needed | |
---